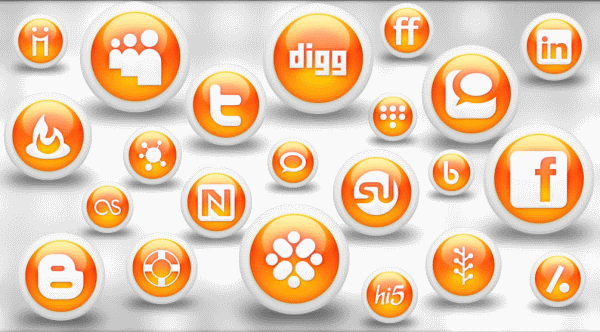 The main purpose for the internet is to connect people who might be separated by vast distances. The most obvious expression of this purpose is social media. While social media may be somewhat new, it has quickly grown to be the most active, popular and profitable thing the internet has to offer.
Small businesses all over the world are finding that social media can be a boon for their marketing efforts and has resulted in vastly increased yearly revenue.
Leveraging the power of social media to promote your small business can be one of the smartest moves you make. The problem, however, is that many people still don't know how to do this.
Make Yourself Known
The first and most important part, of leveraging social media is to create a presence for your business. There are a number of different social media sites to choose from and it can be a good idea to focus on the most popular when you first begin.
Sites like Facebook, Twitter and LinkedIn are used by millions of people every day and represent a goldmine of potential customers. Setting up a page for your small business is fairly straightforward but you want to make sure that it is attractive and explains what your business does. Many people have chosen to hire a marketing company to create their Facebook Fan Page and this can be a great idea.
Connect with People and Businesses
Social media is all about making connections. The more people you have in your network of online friends, the better. You should think of this almost like a mailing list. Everyone who friends, follows or subscribes to your business will be able to see any information you send out. This can include promotions, sales and new products or services.
The first thing you should do, after joining the sites, is to begin building up your friends and subscribers. It can also be a good idea to exchange links with other companies or businesses in your area because they will be able to refer potential customers to you.
Stay in Contact with Customers
One of the biggest benefits that social media has for small businesses is the ability to keep in touch with all of those potential and returning customers. It's important to keep your business at the forefront of their mind so that they will think of you the next time they have need of your products or services.
Make sure to post new updates and information on a regular basis. Social media moves very quickly and neglecting to stay active can cause you to become buried in the crowd.
Social media is one of the newer aspects of the internet but it is easily the most popular. It can be a goldmine of potential new customers and can also be a wonderful marketing tool.
Social media is also incredibly simple to use and doesn't require much technical knowledge or experience. Making a home for your business on certain social media sites like Facebook can be the perfect way to get the word out and stay in touch with your customer base.
Bottom Line
With all of the marketing that a small business may invest time and money into, social media can offer the best return.
Related Reading
Facebook Timeline Business Pages Guide
How to Setup LinkedIn Posts for Maximum Benefit
Tips to Grow Your Twitter Presence
Key Statistics of the Top 5 Social Media Sites
Top 15 Most Popular Social Networking Sites