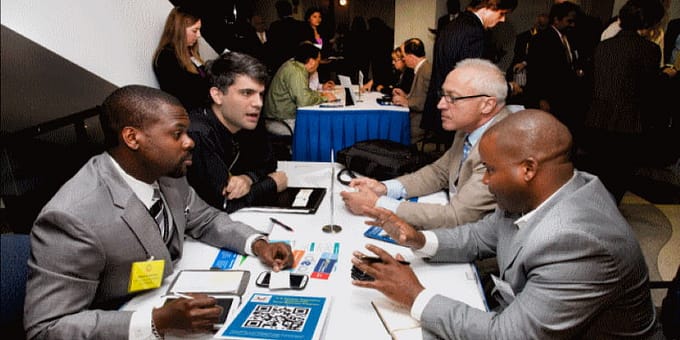 Article Table of Contents
Should Your Business Be Online?
Small businesses might not always consider Internet marketing to be worth their while but that's not always true.
First of all, you have to consider what kind of a small business we are talking about here. In this day and age, businesses are generally either online businesses or offline businesses, with some having some crossover between the two worlds.
Online businesses often market themselves offline in print media, on TV or on radio. With this in mind, wouldn't it be fair to say that offline small businesses may benefit from some amount of internet marketing too.
Online Marketing Can Help You Reach More Potential Customers
There are certainly some advantages to internet marketing. A lot of small business owners will dismiss the need to market themselves on the internet as they feel that they don't operate on the internet.
So why would they market themselves there? Nowadays, the internet is at our finger tips and before making a purchase a lot of people will research their purchase in great detail before making a commitment.
If a potential customer does not see your service, business or product in their searches, then you are missing out on a lot of potential customers.
Expand Your Operation Area using Internet Marketing
Through internet or online marketing, business owners can also cross greater distances than they can through offline marketing. You can significantly widen your target market to include other parts of your country or even other countries or continents.
There is huge potential here to increase your customer base. Through emails and phone calls with customers you will also build more of a relationship with them and if you can maintain a good relationship then there's a real chance of repeat business.
When Done Right Internet Marketing Can Save You Money
Another factor to consider here is cost. Every small business owner needs to keep a close eye on their finances. Marketing yourself on the internet can be much, much cheaper than more traditional means.
Buying ad space on a web page or having your advertisement featured in an e-newsletter will not only reach people in your niche market more directly, but it will cost you less.
Learn to Leverage Social Media
With social media becoming more and more popular by the day, it's important as a small business owner to recognize the potential for you and your business.
Through a simple, and free to set up, Facebook or Twitter page, you can create more of an identity around your brand and your business.
You can run competitions, engage your customers and get to know them on a more personal level. This kind of interaction is vital to staying current in today's quickly moving markets.
Link your web page to your social media accounts so people can easily locate you online.
The Bottom Line… You Should be Online!
With the fast paced world we live in, people are shopping online for products and services more and more regularly and you don't want to get left behind. Your business should be online.
There are savings to be made, new customers to reach and it can be a great way to understand your customer's needs so you can provide an even better service for them.
Is online marketing a waste of time for small businesses? Absolutely Not!
You Might Also Like:
Marketing Online: How to Improve Your Chances
Is Building a Website for My Business, a Waste of Time?
Image Credit: NRC Small Business Seminar