What is a WordPress Website?
If you've even so much as taken a peek into creating your own blog or website, you will have likely heard of WordPress. But, what exactly is it, and why should you be using it?
Best Content Management System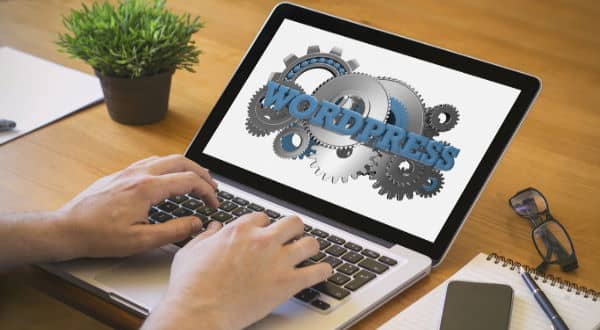 WordPress is one of the most well-known content management systems, or CMS, currently available. A CMS is an application run on a computer – either your own, or more commonly run on an external web host.
Once installed, it allows you to create, store and manage all the bits and pieces that make up your blog or website.
A CMS will provide a user interface for you to log in as an administrator, and manage all of your digital content and media, deciding on what, where, and how you want to publish it.
The CMS will store and organize all of the pages, documents, graphics, video, and audio that your blog or website will display.
It will also provide you with an easy-to-use editor so you can outline, style, and control how you want each page of your website to look.
If using the CMS for a team or company website, it allows the creation of multiple users to support a collaborative environment. Perfect if you have more than one person contributing to the content being provided.
Other Content Management Systems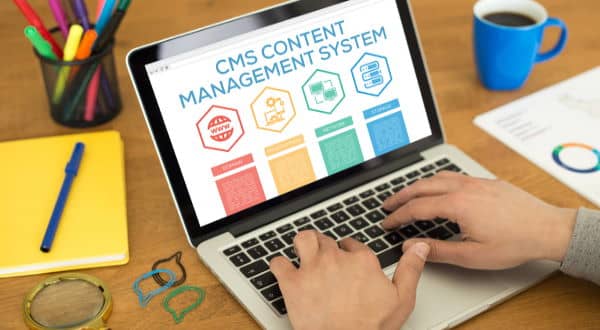 A quick online search will reveal that there is no shortage of CMS options around, and each one is competing for your attention and business.
However, the most popular choice for creating a website or blog is WordPress, with more than 60 million estimated users.
But what makes WordPress so popular? There are a multitude of reasons why WordPress is the CMS of choice for so many bloggers, businesses, and website developers.
WordPress is well Supported
Due to its overwhelming popularity, WordPress plays host to an endless number of WordPress experts, developers, designers and support people. If you are ever stuck with a WordPress problem, a solution is always just a few clicks away.
WordPress Themes Galore!
Also thanks to its popularity, there are millions of WordPress themes available to you.
Unlike more obscure content management systems, you will not have to code your way to a beautiful blog or website; all you need to do is select a free or premium theme that suits your tastes.
With so many available, the hardest part will be choosing just one!
WordPress Plugins
However, if coding your way to perfection is your thing, WordPress also offers a great deal of back-end flexibility. Due to it being open source software, the sky is the limit when it comes to customization of your website.
Not a coder but want premium functionality? Also not a problem. WordPress has a special kind of function known as a plugin. These are developed, often by external developers, as special abilities you can add on.
Think of them as giving your website or blog super powers! Whether you want to create an online store with shopping functionality, allow people to make a reservation using a calendar or show your availability for this week, if you can dream it, then there's most likely a plugin that can do it.
The flexibility of WordPress and its many plugins and themes means it doesn't matter whether your end objective is a blog, personal or business website. There are equally as many examples of beautiful and functional WordPress blogs as there are commercial and eCommerce solutions.
In fact, a majority of websites and blogs use WordPress thanks to its ease, flexibility and functionality.
Make WordPress Your Choice
So whatever it is you are dreaming of creating, WordPress has got you covered. What are you waiting for? Start using WordPress today!
Image Credit: PixaBay.com