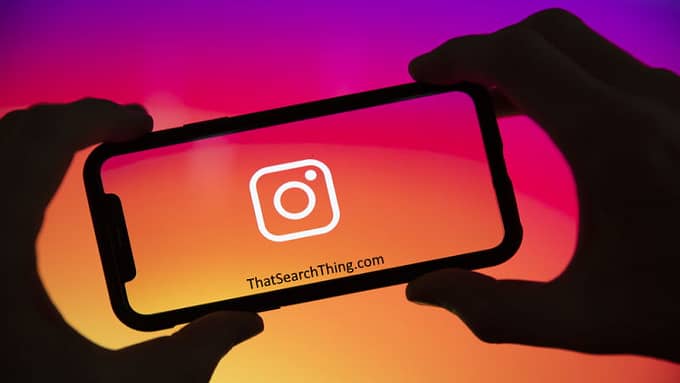 So, you have a small business and you're ready to tackle social media. Well, last year, it was reported that there were more than 25 million business accounts on Instagram. If you're not in that number, you're missing out on a platform that can do wonders for your business! If you're ready to take that leap, below are some tips for how to get started.
1. Create a Business Account & Link Your Site
If you've decided it's time to create an Instagram Business profile, the steps are easy.
Download the Instagram app for whatever operating system you have
Sign up with your email address: If you have an existing

Facebook Business page

and you'd like to connect it to your Instagram Business profile, use an admin email address or tap the "Log in with Facebook" button
Select a username (preferably your business name, of course), password and provide profile information
Tap done and viola, you've made your Instagram profile
When your profile is created, don't forget to add a profile photo (your business logo or another graphic is recommended) and a short bio that tells first-time visitors who you are, what your business is and why they should care. And don't forget to include your website!
2. Understand What Constitutes as Quality Content
Once you've created your profile and before you begin posting anything, you need to understand exactly what works for Instagram. It's a visual platform, so visually-appealing content is key.
Food industry = mouth-watering dishes and cooking videos
Fashion industry = outfits with accessories and styling videos
Interior design industry = farmhouse kitchens and before/after videos
Financial service industry = graphics that highlight 5 tips for navigating tax season and budgeting how-to videos
When you hear the term "high-quality content, think high-resolution photos that aren't blurry and look as if they were shot by a professional photographer, designed graphics with eye-catching colors and carefully shot videos with clear sound.
And don't forget about your captions. Develop a clear brand voice, watch out for typos and grammatical errors, ask your followers questions and use hashtags (but not too many)!
3. Develop a Content Arsenal
Once your profile is live and you know how to create high-quality content with compelling captions, you'll be eager to post, but don't get too excited. It's recommended that you create a small arsenal of content to jumpstart your account and keep your posting momentum going for 2-3 weeks. And to that end, start thinking about your next batch of content so you're always working ahead.
4. Put Together a Content Calendar
As mentioned above, curating your content and planning ahead helps you stay organized and ensures you stick with a consistent posting schedule. This is where a content calendar comes in handy. Look at the next 2-3 weeks and see what holidays, observances and moments in time are coming up. Then develop your content and schedule it. And the good thing about evergreen content that isn't tied to anything you can post whenever. When you're struggling to think of what to post on a certain day, that content comes in handy.
5. Post Often…But Not Too Much
When figuring out what to post and developing your content calendar, when to post plays a factor as well. Users who follow businesses expect them to post often…but not too much, so it can be hard to find that happy medium. Consistency is key and you want to post enough to keep your audience engaged and aware of your brand, but don't post too much that they become overwhelmed and unfollow you altogether.
The gold standard for business is typically once a day. If you're tempted to post more often or feel you have more you'd like to share, think about using the Instagram Story feature, which allows you to do just that. Share with your audience with short, digestible image or video content to click through that goes away after 24 hours.
Now for when to post…there is no set time that works for every business, as this can vary by industry. Do some research into what makes sense for your industry and post accordingly. Or, you can use one of the Instagram Insights features (more on that later) that allows you to see when your audience is most active.
6. Engage with Followers
After posting, don't forget the most important part of running a successful Instagram profile–engagement. The best businesses monitor their comments and messages for the opportunity to respond to followers. While it can be tedious, there are tools that allow for easy engagement, including Sprout Social, social media management software that lets you to reply to comments from your laptop or desktop computer.
And what is so great about engaging with followers, you ask? You can speak to them directly and give them additional information about your business they may not otherwise know and provide a specific call-to-action like visit your website or join in upcoming webinar.
7. Insights Are Your Friend
Finally, how do you measure your success and make your profile better? Instagram Insights comes with your business profile and lets you track activity on your profile and engagement on your posts, including:
The number of times your content was seen
How many users your content reached
Actions taken on your account, including visits to your profile and clicks to your website
Audience demographics like where users who interacted with your content are located, their age, gender and when they are visiting your profile
With all this information at your fingertips, you easily see what content resonates with your audience the best to help inform future posts.
Instagram is a powerful social platform and when used correctly, it means success for your business. With the above tips, I hope you have the tools (and the motivation) to take that next step and create a presence for your business, So, don't wait, get started!
About the Author
Aundrea E. Rogers is a public relations expert with 8+ years of experience leading and assisting in the planning and execution of strategic communication programs for top global clients in the food, beverage and consumer lifestyle industries. She currently serves as a Director at Golin, and a lead on the McDonald's account.