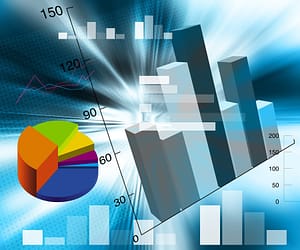 Don't just guess, know where your website ranks and how it stacks up versus the competition. We can provide you with a multi-page comprehensive SEO website evaluation report.
This report will provide you with valuable information in the following categories:
Visitors
Website Content
On-page and off-page SEO Analysis
W3C Website compliance information
And More!
The evaluation report provides a review of several key factors that influence the SEO performance and the usability of your website.
The rank is a grade, on a 100 points scale, that represents your Internet Marketing Effectiveness.The algorithm is based on 50 criteria, including search engine data, website structure, site performance, and others.
Your site is given an overall score between 1 and 100. A rank lower than 40 means that there is a lot of areas to improve. A rank above 70 is a good mark and it means that your website is probably well optimized. Our reports provide actionable advices to improve a site's business objectives.
You can perform the changes yourself, have your webmaster fix any issues or contact me if you have additional questions or require further service.
Cost to you: Only $180.00 per website – Order Now!