How will Your Site Look on a Mobile Phone?
Back on April of 2015, Google made changes to their search results algorithms that made having a mobile-friendly website a necessity!
Not sure if your website is "Mobile Friendly"?
Well you can use Google's own "Mobile-Friendly Test". All you have to do is enter the URL (website address) of your site. and press the "Analyze" button and the tool will do the rest. Below is an image of what the tool looks like.
Test Your Website: Click here to Take the mobile-friendly test Now
The total testing time takes about three minutes and when it's complete, it will tell you if your site is mobile friendly. Below are screen prints of the tool in action.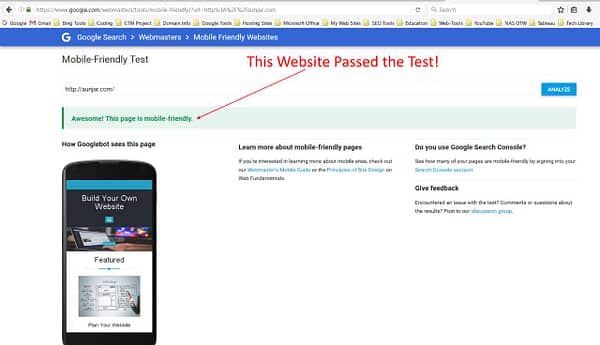 My Website Passed!
That's great and there really isn't anything else for you to do, Google has determined that your site is OK.
My Site Did Not Pass
If your site did not pass the test, then you have a little work to do. For more information on fixing your website if it does not pass, Check out the following article: "Is Your Website mobile Friendly?"