Why You Should Have a Google+ Account & Business Page
Why a Google Plus Account?
Google+ was last on the scene in terms of Social Media after Facebook and Twitter. This does not mean that Google+ is any less important for businesses that are trying to drive traffic to their websites. There are several reasons why it is important to setup a Google+ account for your business.

Setting up a Google+ Account is Easy as 1-2-3
Setting up a Google+ account is a breeze, just Follow the steps listed below to be on your way to reaching potential customers with a Google+ account.
1. Sign up for a Google Account. If you already have a Google account then you can skip this step, but otherwise you must have a Google account to be able to sign up for Google+. To get started, just Create Your Google Account, enter the required information and click the next button.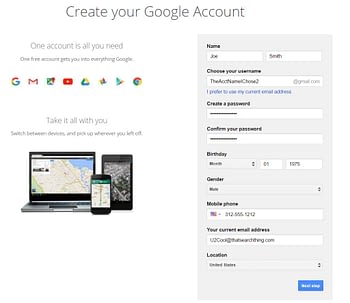 2. Complete your Google Profile. This step is very important as it is where you put all of your contact information that others will be able to see when searching for you or your company. Ensure that all of this is correct so that you do not steer customers in the wrong direction with incorrect information.
3. Setup your Google+ Account. After you have setup your Google account and profile, you can very easily Setup Your Google+ Account. All you need to do is click the "Join Google+" button near the top left of the page.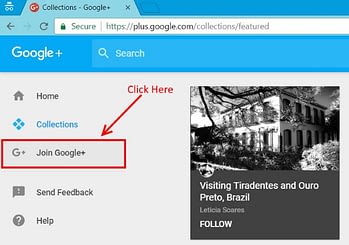 Once you have your account setup you can begin to share content and add friends or associates into your Google+ circles.
Four Benefits of a Google Plus Page
1. It Helps With Search Engine Optimization
It is in Google's best interest to reward those that use it's social media platform. This is why users of Google+ have noticed that as they post content to the popular social network that this content is then featured on Google's search results.
This is a great way to rise in the search rankings without much effort. If you use relevant keywords in your Google Plus page, your page will show up higher in search engines which means more traffic for your Google+ page and ultimately your business.
2. Google Hangouts is a Great Way to Connect with Customers
With Google+ you have the ability to use hangouts which are essentially video chat areas that can be used for information sessions or even customer support. Connecting with your customers in this way will allow you to reach your customers in new ways and build brand loyalty at the same time.
Use these hangouts to launch new products or even conduct team meetings within your company. However you decide to use Google+ Hangouts, there is no denying that reaching out to customers in new ways is bound to help you grow your business.
3. It Helps Build Brand Image
In today's technologically driven economy, your brand online means more than almost anything else. Using social networks such as Google+ helps you to reach new customers which ultimately builds your brand. The more people that you can connect with through the various social networks, the better off your business will be in the long run.
4. Google Plus Is Here to Stay
Let's face it, Google is a behemoth and it's products tend to stand the test of time. Google is committed to Google Plus and therefore it will likely succeed. If this is the case, why waste any more time without an account.
My Google+ Account & Business Page
Click here to check out my Google Plus Business Page. In fact please take the time to follow me. You can do this by clicking on the orange "G+" button above on the top right of this article… Thanks
Get Started with Google Plus Today!
Sign up for Google+ Today and begin to reap some of the benefits of this wonderful social network!